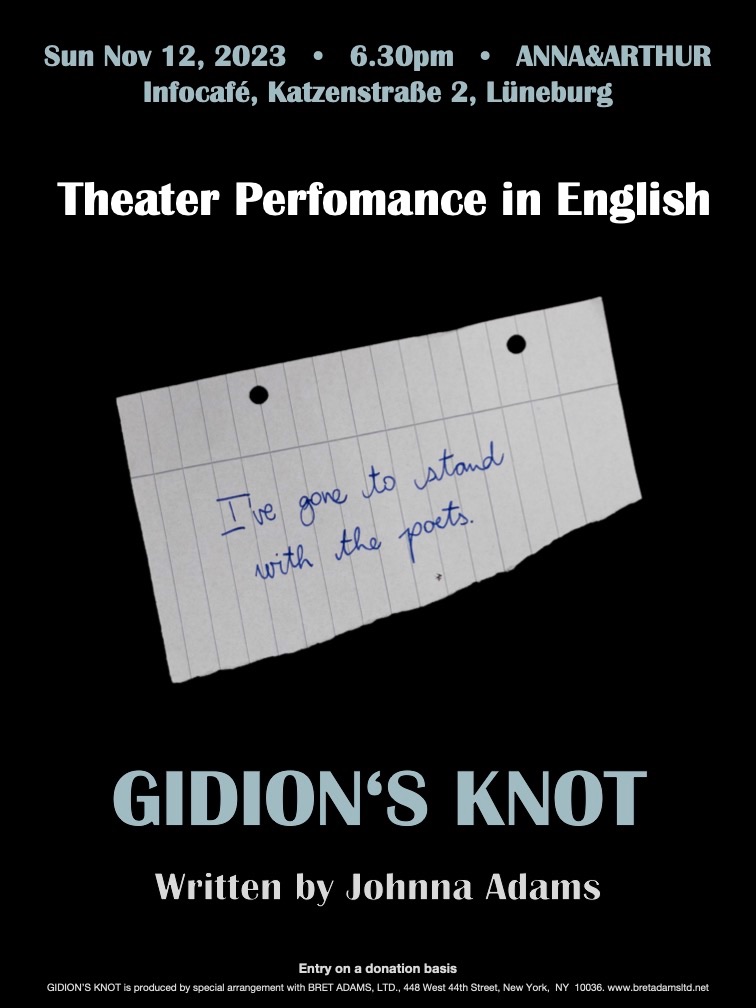 Theater Performance in English on Sunday, November 12th 2023, 6.30pm:
GIDION'S KNOT written by Johnna Adams.
A parent-teacher conference.
The suicide of a child.
Two women, battling for their opposing philosophies and beliefs.
It's a powerful drama about cruel art and its purpose, about blame and guilt, in the cosmos of our ambivalent school system.
How much protection do we need – how much freedom can we stand?
Corryn Fell
Heather Clark
Sabine Friedrich
Isabelle Bonin
Director: Annika Schubert
Stage: Design Jo Speh
Trigger Warning: Sexualized Violence, Suicide.